systematic, independent and process approach audits
Auditing and Assessment
ISO 9001, ISO 14001, IATF 16949, AS 9100 Auditing
Auditing and Assessment:

BCI Academy provides systematic, independent and process approach audits for evaluating your organization's performance.
Our comprehensive report contains details of audit observations as well as non-conformances, if there is any. Opportunities for improvements will always be reported to help your organization on how to deal with risks, improve documentations, and streamline processes.
WE PROVIDE FOLLOWING AUDITING AND ASSESSMENT SERVICES:
Internal Audit
We conduct internal audits based on ISO 9001, ISO 14001, IATF 16949, and other management system standards. This service is suitable for organizations decided to outsource their internal audits.
Gap Analysis / Gap Audit
Gap Analysis is another type of audit we provide.
At its core are two questions:
"Where are you in the requirements of a standard?"

"Where do you want to be?".  
Gap Audit result is a detailed report that represents how effective your system is presently both versus . your company's goals and what your Registrar Auditors are looking for.
This is a tool that enables  an organization to compare its actual performance with the requirements of a specific standard such as ISO 9001, IATF 16949, or ISO 14001.
The result of this type of audit will help you to properly plan and prioritize tasks in order to be in compliance with the requirements in a short time at lower cost.
Environmental Compliance Audits
Environmental Compliance Audit is another area of our expertise.
This type of audit investigates your organization's level of compliance with environmental legislations and regulations, both for federal and provincial, as well as municipality by-laws and other requirements.
At BCI Academy, we have a team of well-educated and experienced environmental auditors who have undertaken audits for a wide variety of industrial sectors, including auto part manufacturing, chemical plants, electronics, and steel products manufacturing.
Second Party or Supplier Audits
The goal of supplier audits or second party audits are to evaluate supplier  systems, processes and overall quality approach versus  risks to your product quality and future business needs.
The audit criteria can be based on the standards such as ISO 9001, IATF 16949 or ISO 14001, or your specified red flags and requirements. If you require such services, we can also advise and recommend the blend of specific audit requirements to make your supplier audits very practical and not redundant.
We can provide complete turnkey supplier programs. These are highly customized approaches, proven from our vast experience, with suppliers of all sizes and types! (NCR, Valeo, Xerox, & Christie Digital are some names you may know).
Our Philosophy on suppliers: They need to be included in your business plan, and the risks involved in using them should be accounted for in your processes.
They are much the same as your own employees!
Just estimate how many people working at your suppliers produce your parts and services?
You need controls, incentives and oversight to ensure you're a valued customer and vice versa —  – that they are valued suppliers. i.e. a program with supplier synergy to reduce undue risks and develop trust. There are no "bad" suppliers, only ones not suitable to your needs! We have just the right approach within our supplier audit services. Guaranteed results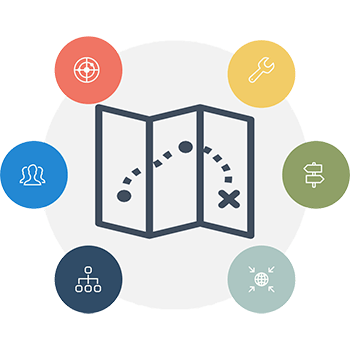 PLEASE FILL OUT THE FORM BELOW AND WE WILL CONTACT YOU SHORTLY
We respect your privacy 100%, so the information that you provide will remain strictly confidential. Nevertheless, a copy of your message might be stored in our records as a database entry for archival purposes. 
BCI Academy is a leading North American provider of consulting, training and auditing services to the organizations seeking ISO certification in Canada to standards such as ISO 9001- Quality Management System, ISO 14001- Environmental Management System, ISO 45001- Occupational Health and Safety Management System (OHSMS), IATF 16949-Automotive Sector Quality Management System, or AS 9100 -Quality System, Aerospace.